I love anime and manga! My favorites tend to be funny, with a little bit of romance and action, and a good story. I also love to collect images, so here you'll find some nice ones. Please support anime by buying legitimate merchandise, such as art books, manga, soundtracks, and non-bootleg videos! Original Stuff Images
I love to collect images, especially wallpaper, for my favorite anime. Download them here.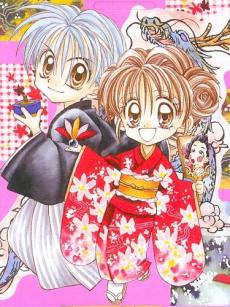 Chiaki & Maron from Kamikaze Kaitou Jeanne.